23.11.2011 MEDIA : CarTFT.com in Car-to-X project and PC Praxis article
The project simTD (Sichere Intelligente Mobilität Testfeld Deutschland, Car-to-X) uses the sunlight-readable TFT display CTF700-H from CarTFT as controlling-monitor for their testing vehicle fleet.




More pictures...

More News:
PC Praxis (06/2011) - Artikel
Allround-Talent fürs Auto
Wenn einer eine Reise tut, dann hat er nicht selten eine lange Autofahrt und eine Menge Gequengel des Nachwuchses vor sich. Dem kann ein Car-PC mithilfe von Videos und mehr vorbeugen. Wir zeigen Ihnen, was beim Auf-und Einbau eines solchen Rechners zu beachten ist (Nils Raettig)
[...]
21.11.2011 UPDATE : PTV FleetNavigator 7.0, TruckNavigator 7.0
New in Version 7.0 (21.11.2011):
- Improved graphical design
- Option to "Avoid toll roads" [only PC/PDA]
- Self-learning vehicle profile [only PC/PDA]
- Faster address-search
- Map data 2011.2N

The navigation-software is available for PC and PDA and there are PND devices available with 7" displays.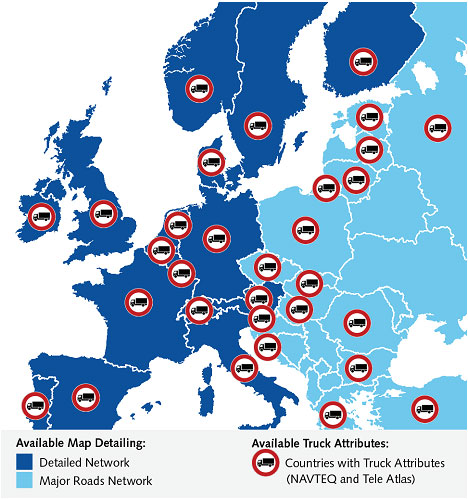 PTV FleetNavigator 7.0 (Germany/Austria/Switzerland (DACH), Speech, TMC) [PDA/PC]
PTV FleetNavigator 7.0 (Europe incl. Eastern europe, Speech, TMC) [PDA/PC]
PTV TruckNavigator 7.0 (Germany/Austria/Switzerland (DACH), Speech, TMC) [PDA/PC]
PTV TruckNavigator 7.0 (Europe incl. Eastern europe, Speech, TMC) [PDA/PC]

PND devices
Fleet/Truck Navigator 7.0 Update versions
11.11.2011 NEW PRODUCT : Jetway AMD based Mini-Barebone JBC620C86-E35D-BW
The new Mini-PC-Barebone JBC620C86-E35D-BW from Jetway on AMD Brazos Zacate basis offers a powerful plattform for many applications.

- AMD Brazos Zacate E350D Dual core 1.6GHz APU
- AMD Hudson M1 Chipset
- Support DirectX 11 3D Graphics Acceleration
- Built-in 802.11b/g/n Mini PCI – E half size WiFi card
- Karaoke built-in
- 1080p full HD streaming on TV
- Surfing and gaming on TV
- Remote control on your fingertip (MCE compatible, Optional)
- Small footprint, versatile features
- Friendly user interface





Jetway JBC620C86-E35D-BW (AMD Brazos Zacate 2x 1.6Ghz, WLAN, DirectX 11)