Gethen's Nissan Skyline Car-PC
Windows XP in a car ?

Some may ask "Why ?", but when you actually think about the features, benefits and see this system in action – it makes perfect, logical sense.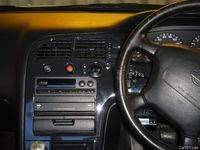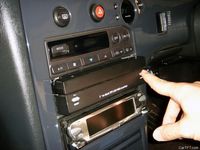 Gethen, the owner of the white Skyline "Subtle" (featured in In Car Ent' Nov/Dec 05), wanted to have access to an extensive MP3 collection, GPS and DVD playback. After careful research he ended up with so much more. "Why purchase multiple, individual components when you can install a single system to handle everything ?".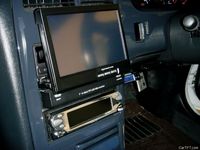 The system consists of a full-spec'd PC, boasting a 2Ghz Mobile Centrino processor, 512Mb DDR2 RAM, 100Gb HDD, Bluetooth, Wifi, LAN and an in-dash, motorised touch screen which opens when you turn the key on. The PC itself is single din-sized, which is very accessible.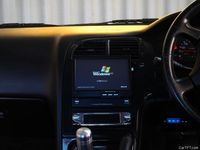 This system can do pretty much everything your desktop PC can…. but in the car.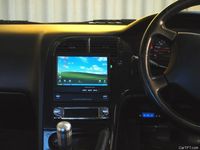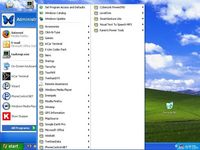 The backbone is Windows XP Pro, but for ease of navigation via touch, Gethen has installed a software "dash" called In Car Terminal (www.cartft.com). iCT gives you quick and easy access to music, movies, video clips, photos, GPS, DVD, full mobile phone control via Bluetooth and the ability to add your own apps. On that note Gethen has installed Firefox for browsing the internet whilst in a hotspot, Nero to utilise the dual layer DVD/CD burner and high definition digital TV.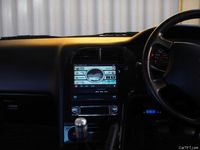 Gethen is a real estate agent, specialising in investment property. "Being able to show photos of a property and prepare an investment analysis spreadsheet for my clients whilst actually driving to the property is a great benefit".




"I love watching music video clips and the beat-activated visualizations that display when listening to. The fact that codecs are always upgraded, means that the system will play every movie and any file type that I throw at it".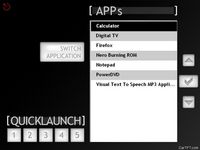 "Without a doubt, the best feature of the system is the integration and full control of my mobile phone". This is done via a nifty program called PhoneControl.Net (www.phonecontrol.net). Making/Receiving a call, browsing your contacts, sending and receiving txt messages is all done on the in-dash touch screen. Better still when a txt message is received it can be read out to you automatically in a high quality (understandable) computer voice. You can install your own SAPI voice packs, to this end, Gethen uses a female voice with an Australian accent to read his messages. The same can be done for email and documents using a different application.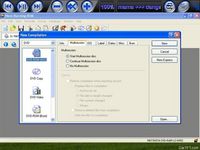 For the sound quality conscious of you out there who may be bagging MP3's, this car stereo has won 1st place, 3 times out of 3 in Progressive Audio's SQ comp - Open Class. MP3's, even at 192kbs have to be heard to be believed. But to further satisfy those with an astute ear, this Skyline will play FLAC files. (Free Lossless Audio Codec is a compression algorithm that allows you to maintain a 100% true, lossless copy of a song, ie CD quality)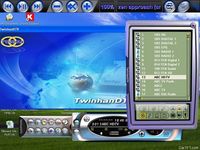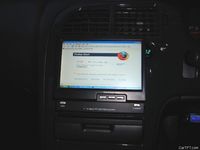 The 100 Gb HDD can store approximately 20,000 songs, 2,000 music video clips or 146 full length movies. That's a few hours entertainment!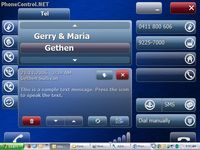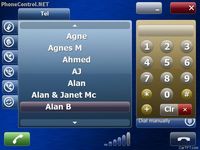 Uploading files to the car is done by simply parking in the driveway and pressing a button to sync any new files from the server at home via Wifi (or LAN for chunky files)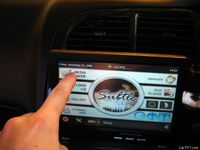 Specs
Head Unit
Sony MEX-5DI.
Full colour TFT screen.
With Memory stick slot to load photos graphics and M.P.threes.
CDR/RW Compatible, MP3 compatible.
Single disc tray loading mechanism and a 10 Disc MP3 stacker in the boot.

Equaliser
Rockford Fosgate PA2

Amplifiers
1Rockford Fosgate 1001bd amp with 500 watts RMS at 4 ohms or 1000 watts at 2 ohms.
1RF 815x amp with 425 watts RMS at 4 ohms.

Speakers
2 M.B Quartz Q Line and
2 M.B Quartz Reference series.

Subwoofer
1 RF Power Hx2 12 inch sub
• FIBERlock cone with Santoprene rubber surround
• Frequency response 26-400 Hertz.
• Peak power: 2000 watts.
• Sensitivity: 85 dB SPL.
• Dual, 2 ohm Voice Coils.

Previous Progressive Audio power rating: 990 watts.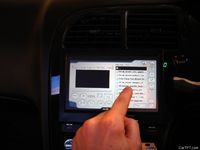 Hardware
I have a Small Form Factor PC mounted underneath the driver's seat.
K90 Motorised in dash VGA touchscreen.
2 Ghz, Intel Centrino.
512 Mb of DDR 400 RAM.
100 Gb hard drive.
Dual Layer DVD Burner.
100&8 Megabit wireless adaptor for internet and network access.
Built-in LAN.
Bluetooth.
Bluetooth GPS receiver.
5.1 chanel audio card.
4 Port USB Hub for additional devices.
Hi-Def Digital TV.

Software.
Windows XP Professional, with In Car Terminal 1.22.
Phone Control 1.75, which enables dialing a blue-tooth phone and receiving calls via the in dash touchscreen. When an SMS is received it can be red out electronically in an Australian accent.
City Navigator GPS Software.
Windows Media Player 11.
G-Force beat-activated visualizations for MP3 playback.
Kazaa Light Codec Pack 2.77.
Microsoft Office with Excel, Word, Outlook and Powerpoint.
Picture & photo viewer.
Mozilla Firefox.
TwinHaan Digital TV and Radio.
Realspeak speech system featuring Karen with an Australian accent.
PowerDVD 7.
Nero 7.55.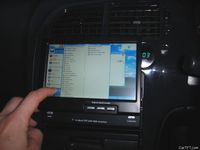 For audio visual pleasure, my 100 GB hard drive can store approximately 20 thousand songs, 2 thousand music video clips or 100&46 full length movies.
And Yes. I can play porno's.
I will be for sale in the middle of next year.
Anybody who is interested, please leave your details at CarTFT.




Report in Australian Incar Entertainment (Januar 2007)

Slideshow (all pictures)