29.11.2009 NEW PRODUCT : FM/RDS USB tuner f. Centrafuse/Radiator
This FM/RDS-tuner especially was developed for mobile usage. It is connected to the PC by USB and 3.55mm Line-In/Mic-In. An antenna is included in scope of supply. The receiption quality can further be improved by connecting the device to an amplified antenna respectively by connecting it to a car antenna with help of an adapter.

The receiver is shipped with software interfaces for Centrafuse (version 2.x and 3.x) and Radiator (thereby also adds support for InCar Terminal) which allows a very flexible usage.




CarTFT FM (Automotive USB Radio RDS receiver)
29.11.2009 NEW PRODUCT : : Truck Navigator 7-inch PND with 800x480 and 800Mhz
CTFPND-1 V2 is a portable, multimedia GPS navigation system with a large 7" digital touchscreen of 800x480 resolution. The device is equipped with a very sensitive GPS module based on SiRFStar III 12 channels chipset. The device also has an integrated FM transmitter/modulator which will enable you to hear all sounds on your car speakers wirelessly...




To the Fleet/Truck Navigator PND navigation-systems
19.11.2009 FEATURE : Direct E-Banking f. Switzerland, Belgium, Netherlands and United Kingdom
Direct E-Banking payment service (Instant bank wire transfer) now also is available for bank account holders in these countries :

- Germany
- Austria
- Switzerland
- Belgium
- Netherlands
- United Kingdom

Direct E-Banking enables you to pay immediately directly from your bank account (without any delay and without additional charges.)
10.11.2009 NEW PRODUCT : Viliv S5/X70EX Premium 4G UMPCs
With the Viliv UMPCs S5 (4.8") and X70EX (7") you get real generalists with full Windows XP compability. These UMPC do not only enable you to use any Windows-compatible software, but also gives Internet access through WLAN, Bluetooth or HSDPA 3G. And the internal GPS receiver even allows Navigating.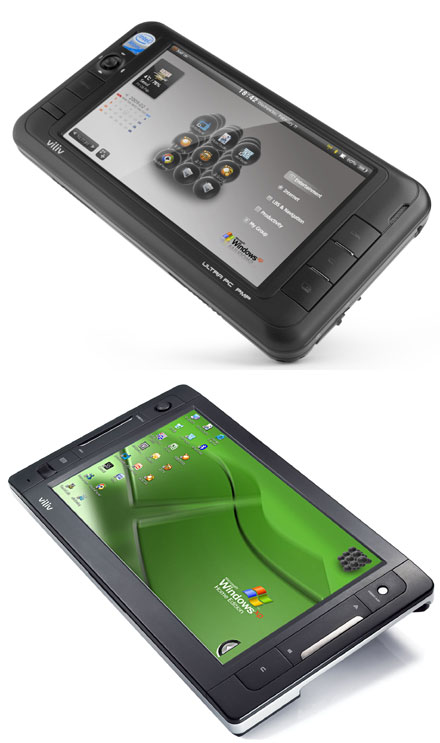 Viliv S5 Premium 3G (4.8" Touchscreen, 1.33Ghz, 1GB RAM, 32GB SSD, HSPA/UMTS, WLAN, Bluetooth, GPS, WinXP)
Viliv X70EX Premium 3G (7" Touchscreen, 1.33Ghz, 1GB RAM, 32GB SSD, HSPA/UMTS, WLAN, Bluetooth, GPS, WinXP)
01.11.2009 NEW PRODUCT : Double DIN CarPC Barebone with Intel Mobile 1.5Ghz CPU and radio !
The barebone is equipped with an Intel 1.5Ghz CPU and 1GB RAM. The 6.95" Touchscreen display enables comfortable control, the integrated Bluetooth receiver enables connecting to the Internet using your cell phone. Several USB-connectors and a SD-card reader offer additional interfaces. The device has an integrated AM/FM Radio-receiver and the 4x35W amplifier enables sound output to car speakers...




CTFDINPC-2 Double-DIN Car-PC Barebone (Intel Mobile M 1.5Ghz, 1GB RAM, AM/FM Radio, Bluetooth)
01.11.2009 NEW PRODUCT : Fanless Car-PC barebone for Intel Core2Duo Mobile CPU
This MiniPC was especially designed for fleet applications. The Car-PC can be connected directly to the car battery (12V/24V). Based on ignition plus, the PC will start and shutdown.

The barebone is completely fanless and can be equipped with an Intel Mobile Sockel P CPU (eg. Intel P8600).

Integrated is the Advantech AIMB-258 Mini-ITX Mainboard with many features and connectors (see data sheet).

The system also can be used as stationary fanless MiniPC "in-house" with an AC/DC power adapter.




FleetPC-2 Car-PC Barebone (for Intel Sockel P Mobile CPU, Autostart-Controller, 7-30V Automotive PSU) [FANLESS]