CTF700-SH Sunlight-readability-test in Death Valley (USA)
In my USA journey (roadtrip from San Francisco to Los Angeles, Las Vegas, Death Valley and Yosemite national park) I did not wanted to be without navigation and MP3 (especially the last, because in the US there is a lot of advertisements in the radio and in isolated aereas there is no receiption at all). That's why I took a CTF700-SH Sunlight-readable display, a window suction mounting unit, the software Centrafuse, a cigarette ligher plug splitter and a car adapter for my notebook with me.

Because we rented a convertible car, the use of a sunlight-readable display was indispensable. And the CTF700-SH stayed read- and useable during the whole journey. No matter if noonday, afternoon or during nighttime (thanks to Autodimmer-function without glaring for the driver).

At the lowest and hottest place in western hemisphere (according to information sign), the Death Valley, we made some pictures of the display under the hot noon sun. While the CTF700-SH display stayed perfectly readable, we were not able to see anything on the also connected notebook !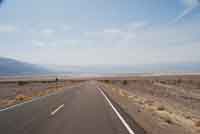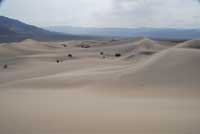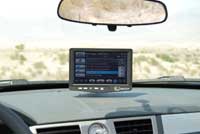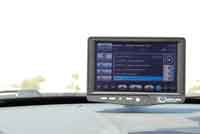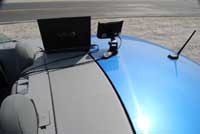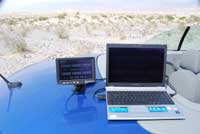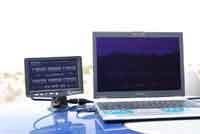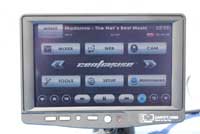 (c) Oliver Aigner, 15.04.2008